WELCOME TO
TUFF RACKS

– ORDER AT (239) 768-1007
If you don't see your vehicle, give us a call! We can help.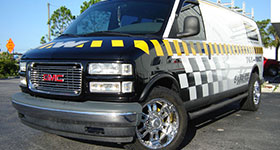 Our ladder racks are manufactured in the United States at Truck & Van Works, Inc. in Fort Myers, Florida. We have been in business since 1995.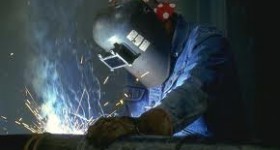 Tuff Racks manufactures quality racks for your van. Our ladder racks for vans are adjustable and will fit various width vans.
Our Aluminum ladder racks are built strong in our Fort Myers, FL-based shop. We love what we do and work with trucks all day long for the last 10 years. When you buy from Us be confident that the products you received are high quality and build to last. We designed and manufacture each one of them. Browse our online store and buy your Aluminum ladder rack for your van!
*If you do not see your model here, please go to the Store or Call.*
Colton Mesmer
Extremely Well-Made Ladder Rack
I recently ordered this ladder rack, and I am extremely impressed with the quality of this aluminum rack and how easy it was to install. The directions were very thorough, and the installation video made this process even quicker. I would highly recommend this product!
Outstanding service, great installation and stand behind their product. Had problem with initial installation, contacted owner and he totally reimbursed me for my troubles. NOW THATS CUSTOMER SERVICE.!
I have used these guys to install parts for my work vans. They were very professional. I will be back soon with my new van.